School Policies for Children
I.  Attendance Policy
1.1. Students should strive to have a perfect attendance and good punctuality.
1.2. The School will give an annual Award for the Best Attendance and Punctuality for each course.
1.3 Absences and/or lates should be reported to the teacher/School administrator and supported by a note.
1.4 If a student becomes ill during the school day, they must report this to their teacher.
1.5 When absences or lates become a concern, teachers will contact the student's residence.
1.6 Each report card will indicate the absences and lates.
1.7 If continued absences and lates are accompanied by disruptive behaviour, withdrawal and cancellation of the student's registration may result.
1.8 Students are responsible for all course material missed while absent for any reason.
1.9 Students who wish to leave the School during regular class time due to illness or to attend an appointment must obtain the permission of and sign out through the teacher/ School administrator.
1.10. If the student is under the age of 18 and wishes to leave the School during regular class time, they must have permission from their parent/guardian.
II.  Discipline Policy
2.1 Each individual is expected to treat all people with consideration and respect.
2.2 Conflicts are to be resolved in a mature, non-violent fashion.  Everyone at the Gabriela Mistral Latin American School has a right to feel secure and comfortable.
2.3 Intimidation, harassment, and bullying have no place at the Gabriela Mistral Latin American School.
2.4 Disrespect, harassment, bullying, fighting or any other inappropriate behaviour will result in a suspension.
2.5 In serious cases, parents or guardians will be involved and a suspension may result.
2.6 The fighting and bullying sections of the Public Places Bylaw will be enforced and will lead to fines for fighting and bullying
2.7 In extreme cases, expulsion may be recommended.
2.8 Verbal and non-verbal forms of communication should always demonstrate respect for staff and students.
2.9 Name-calling, swearing, crude, rude and obscene language whether spoken, written, or implied is unacceptable and appropriate disciplinary action will be taken, if required.  This will involve discussion and in more serious or repeated cases, the involvement of parents or guardians.
2.10 The following behavioural problems will lead to the suspension or expulsion of a student:
2.10.1 Conduct which threatens the safety of students and/or staff.
2.10.2 Possession of a weapon on a student's person that is dangerous to students and staff. A weapon is anything used, designed to be used, or intended for use in causing death or injury to any person, or for the purpose of threatening or intimidating any person.
2.10.3 Assaulting another individual at the Gabriela Mistral Latin American School or on School grounds.
2.10.4 Possession or use of illegal drugs, alcohol, or inhalants in the Gabriela Mistral Latin American School or on school property.
2.10.5 Interfering with the orderly conduct of class(es) or the Gabriela Mistral Latin American School.
2.10.6 Theft.
2.10.7 Smoking on the Gabriela Mistral Latin American School grounds.
III.  Evaluation Policy
These evaluation and procedures are consistent with provincial policy, regulations and procedures.
3.1 Intellectual Honesty/Plagiarism
3.1.1 It is expected that assignments turned in by students are the sole property of the students submitting them.
3.1.2 Plagiarism – the wilful use of other people's work and claiming it as one's own – is absolutely not tolerated at the Gabriela Mistral Latin American School.
3.1.3 Consequences for breaching this policy will range from receiving a grade of zero on the assignment in question to suspension.
3.2  Tests and Examinations
3.2.1 Students are to bring only allowable materials into the examination room.
3.2.2 Students are not to communicate with other students in any way during tests and examinations.
3.2.3 All questions should be directed to the teacher.
3.3 Rewriting of Tests or Examinations
3.3.1 Students will be allowed a maximum of two writing attempts on any one test.  The mark awarded will be the higher of two marks achieved.
3.4 Cheating on Tests or Examinations
3.4.1 Students caught cheating on tests or examinations will be awarded a mark of zero on the test or examination in question.
3.4.2 The zero result will be factored into the cumulative mark for the course.
3.4.3 No rewrite attempt on the test or examination in question will be allowed if a student has cheated.
IV. Appeal Procedures for Attendance, Discipline, and Evaluation Policies
4.1 Parents and students have the right to appeal to the Board of Directors any disciplinary action such as suspension or expulsion.
4.2 Evaluation appeals should be made first to the classroom teacher.  If the parent/guardian and student are still not satisfied with the outcome, they may appeal to the Board of Directors.
4.3 A student wishing to appeal any disciplinary action taken as a result of a breach of attendance, discipline or evaluation policies must notify the principal in writing within seven days of receiving a letter from the school administrator.
4.4 The Board of Directors' decision on any appeal is final.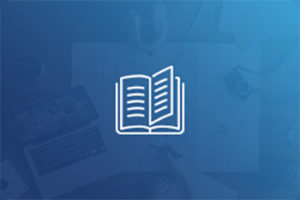 Latest News
Current and upcoming events for the school.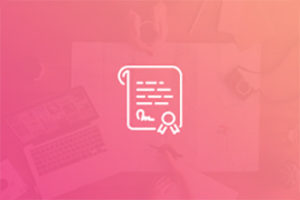 Our School
Learn more about the history of our school.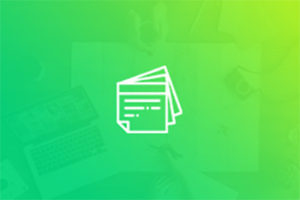 Adult Classes
Spanish Classes for Adults - coming soon!